Once again, I have to premise this movie review with a disclaimer… I'm generally NOT a big fan of Ben Stiller or Jonah Hill. Jonah did a great job in 21 Jump Street earlier this year, so I was at least hopeful about seeing this newest project with him. With Ben Stiller, some of his movies I enjoy and some are just stupid, and one thing I can't stand is stupid! To me, there's a big difference between "funny" and "stupid" and I don't like "stupid". Conan O'Brien is "stupid" and makes me yell at my TV screen. That being said, I had a good time seeing "The Watch"!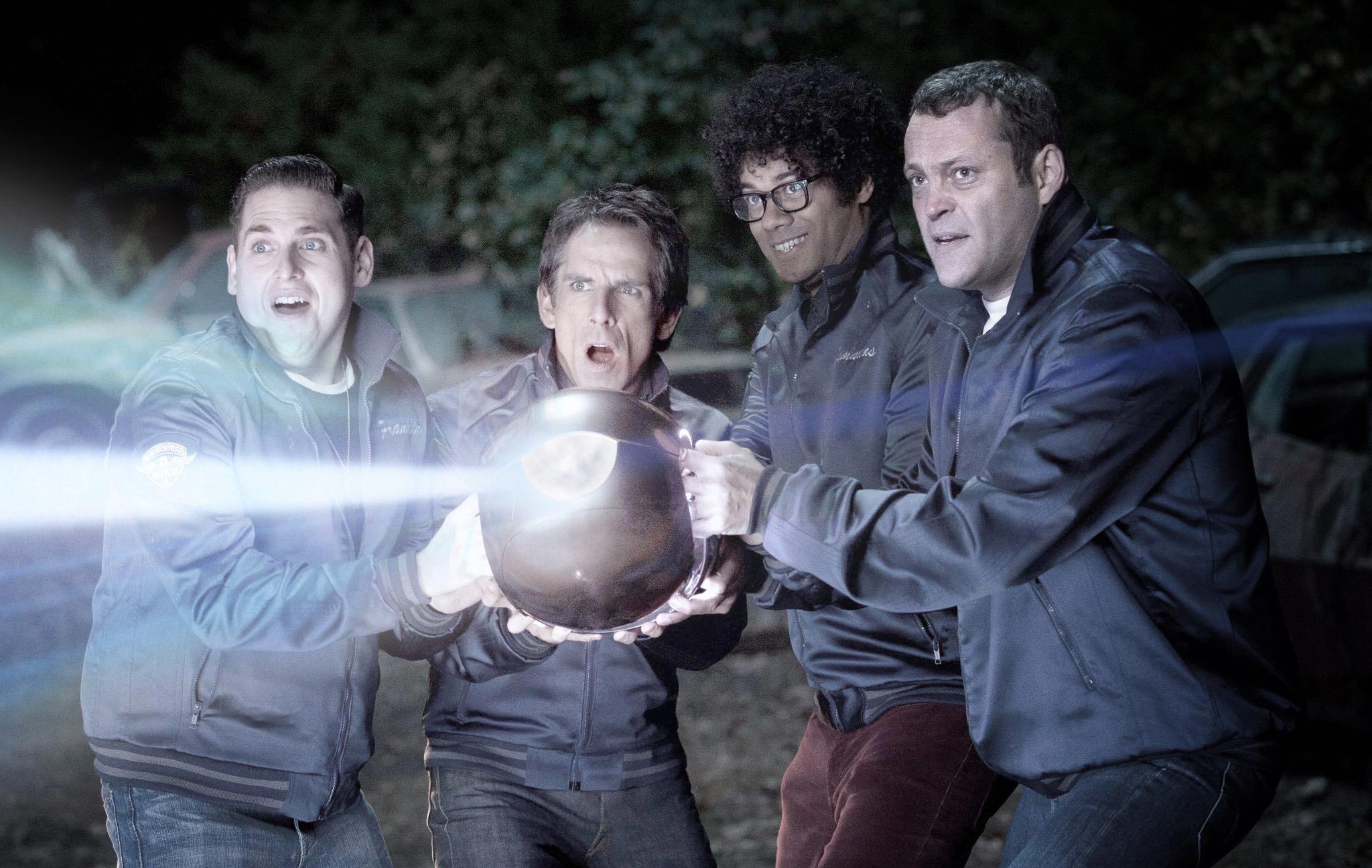 Ben Stiller is the manager of a Costco store in a small town in Ohio. To be honest, there are some borderline racist and judgmental undertones, and it would be impossible to watch this film and not walk out feeling like you'd just sat through an hour and a half infomercial on COSTCO, Coca-Cola, Trojan Magnum Condoms, and other blatantly obvious product placement pitches throughout the movie. There are closeups of Budweiser beer cans, Coke cans, Magnum condoms (the box, not the actual condom!) and many other products.
But anyway, back to the story. The night watchman is killed and skinned while on duty at the store one night mysteriously, and when the police ask the public for help on solving this very strange, and sudden crime in their peaceful little community, Ben Stiller comes up with the idea to form a neighborhood watch, which actually was the name of the movie until the Trayvon Martin slaying besmirched the concept of neighborhood watch programs, and it was renamed just to "The Watch". Stiller's character, Evan Trautwig, likes to create neighborhood groups, for jogging, for learning Spanish, and any excuse to create a new group of friends because he doesn't have any! So his appeal at a football game for volunteers to join his watch group is answered by an unlikely group of characters consisting of: Jonah Hill, a wannabe police officer who was rejected due to his failure of every test he was given, especially the mental stability and sanity tests! He's out to kick butt and sees their mission as a vigilante squad; Vince Vaughn, a family man with a teenage daughter who he is trying to reign in to stop her from getting involved in the "party crowd" and keep her from getting too serious about her horny boyfriend; and Richard Ayoade, who plays JAMARCUS, a recently single immigrant who just wants to meet new people. The unlikely group begin patrolling the town and stumble upon an ALIEN PLOT to launch a global alien invasion from their quiet little town in the middle of nowhere!
There are some REALLY HILARIOUS aspects of the movie which are worth mentioning…. such as the fact that the aliens can only be killed by shooting them in their crotches, because their brain is located in their penis, and they think with their dicks. (I guess that makes the entire alien race gay men?)
Being from a small midwestern town myself, it does give a somewhat honest representation of the life most Americans live, as opposed to the metropolitan, big city lifestyle, with small town cops, the Friday night football game everyone goes to, and everyone knowing each other. My guest at the movie screening described it as being a "guilty pleasure" because he caught himself laughing, even when he shouldn't have found the racist or inappropriate joke as being funny, but we just couldn't help it. It's a funny movie, but DEFINITELY intended for a grownup audience! There's way to much sexual innuendo for most teenage and younger audiences!
Please leave your comments and thoughts below!